This page will hold miscellaneous photos that we want to share.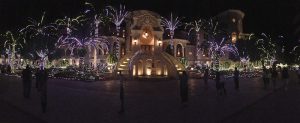 A half mile or so down the road from our place in Florida, is a huge mansion on the beach.  The owners decorate it each Christmas with over a million lights.  One evening we were driving by with friends and noticed the gate open and people going into the yard area to take photos.  We stopped to take a few pictures and noticed people going inside.  To our surprise & delight, the owners had opened the first floor for people to come in and see the house.  They were a very gracious couple, and they greeted everyone with a smile and handshake and thanked us for stopping by.  It was quite an incredible experience.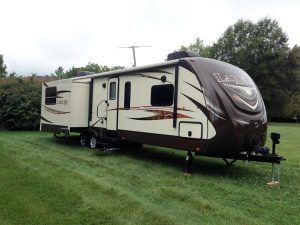 After our first winter in the Jayco trailer we wanted to upgrade to something a little more comfortable.  We chose a Laredo 36 ft travel trailer with three slides.  We used it for two winters but it wasn't quite comfortable enough for Valerie with no washer and dryer.  So, we sold it and bought a washer and dryer with a house.
We replaced the travel trailer with this house.  The house is located on Hutchinson Island, between Ft. Pierce and Stuart.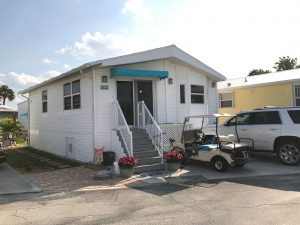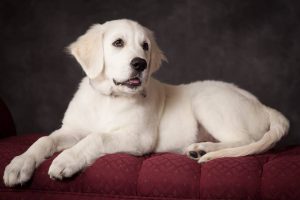 Here are 150 of the over 700 photos from Trigg's first 5 1/2 months.  He is turning into a really good dog.  But aren't all Goldens?  He travels well and is completely house trained at this time.  What a joy!