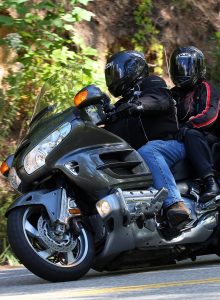 For many years, Valerie and I have traveled around the country by motorcycle.  This website is our way of sharing our travel photography with family and friends.  While most of the images are ours, we can't take credit for all of them.  On the group trips, we always collect everyone's photos and create a gallery of all of the images.
Some of you may recall my previous website with photos from our trips.  For some unknown reason, my previous hosting company deleted all of my information and all of the site data.  Needless to say, I now have a new hosting company.  Over time I hope to rebuild most of the pages.  Use the menu on the left to navigate.
I hope you enjoy the images.
Dennis