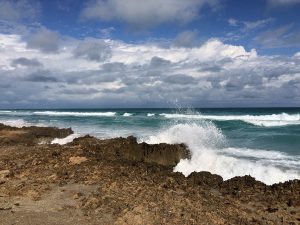 Newly retired, we wanted to spend some time in Florida in the winters.  Since most places don't rent to people with pets, we decided to try a travel trailer and rent a campsite.  I remembered that my parents would go to a place on Hutchinson Island called Holiday Out back in the '70's.  So we found Holiday Out online and contacted an owner about renting a lot for November.  The place had really changed since the 70's and was no longer a "campground."  It had morphed into mobile homes, park models, stucco homes and a few RV's.  When we arrived our "landlords," Sharon & John were in the house next door, and they took us under their wing and showed us around the area.  They made us feel so welcomed.  After 3 weeks there, we signed a contract to buy our own lot.
After Christmas, we headed back to Holiday out to close on our lot right before New Years.  Woo hoo! We were now Florida property owners.  We stayed for about 6 weeks and then headed back to the cold weather.
Valerie and I were joined by friends on a convertible tour of western states from South Dakota down to Utah.  We covered 13 states.  Our friends rented Mustang convertibles and we took our Infiniti.  We visited Mt Rushmore, Custer State Park,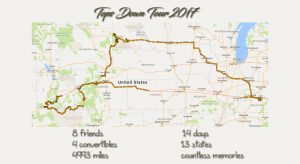 Rocky Mountain National Park, Zion National Park, Bryce Canyon National Park,  Capital Reef National Park, Arches National Park, Monument Valley, and Cedar Breaks National Monument.  It was a great trip.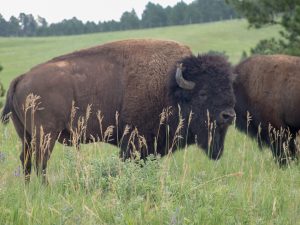 These photos are from our 2019 Tops DownTour where we were once again joined by 6 friends in rented convertibles for a tour of The Black Hills, Mt. Rushmore, Chief Joseph Highway, Beartooth Pass, Glacier National Park, The Grand Teton National Park and Yellowstone National Park.